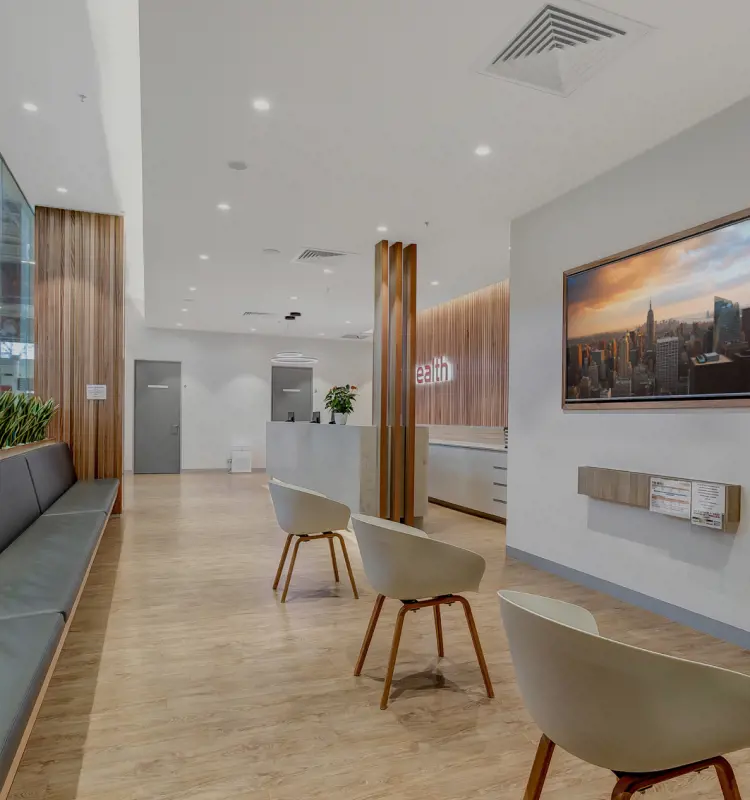 Leasing & Commercial
Myhealth is one of Australia's leading and fastest growing medical centre operators and we are continually seeking new opportunities to lease in growing areas and areas of demand.
Myhealth is recognised for its leadership and impressive growth 
as a premium Australian Medical Centre Operator.
Myhealth consistently pursues new leasing opportunities in areas 
with a strong demand for healthcare services.
Opportunities
Myhealth actively explores commercial opportunities throughout Australia that provide substantial foot traffic, excellent visibility, and convenient accessibility for patients and the surrounding community.

By co-locating with allied health and other service providers, Myhealth leverages the synergy created to enhance the overall healthcare experience and foster collaborative care within our medical centres.
Elevating Patient Care through World-Class Facilities
Myhealth's premium fit-out, strong brand, and excellent healthcare approach are considered valuable assets that enhance our value proposition as highly sought-after national tenants.
Exceptional Lease Continuity and Value
Myhealth is a leading brand in the Australian medical centre landscape. Our record with continuity of lease is appreciated by all major developers and landlords who see us as a preferred medical operator to work with. The traffic that our services attract adds value to our neighbours and the addresses we operate from.
Transforming Centres into Thriving Practices
Myhealth is renowned for its ability to efficiently turn around medical centres, transforming them into profitable and high-quality businesses. Our passionate doctor-owners are deeply committed to their practices, ensuring exceptional healthcare services for all patients.
Have a property of interest?
Get in touch