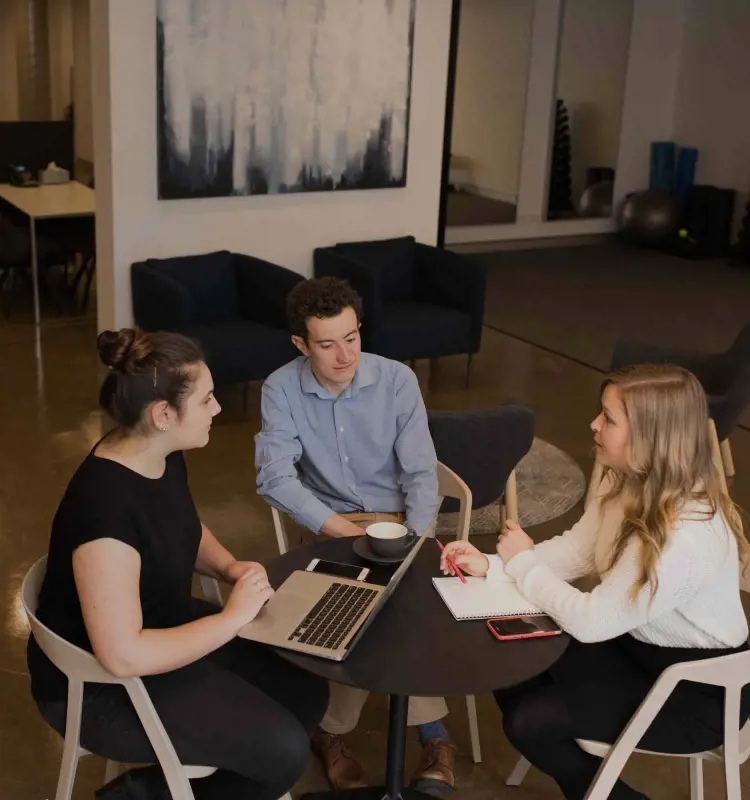 Work With Us
Bring your expertise, and we'll take care of the rest.
At Myhealth, our mission is to create a healthcare community where everyone can thrive.
At the centre of this are the incredible teams of medical and healthcare professionals who provide exceptional care to our patients everyday.
The values that define us
My Growth
We take the time to listen and learn from each other. We give each other the support and space to grow and develop. We constructively challenge and discuss improvements to help us, others and Myhealth to be better. We push the boundaries and innovate to grow.
My Community
We help and care for our patients and each other. We are like a family who makes time to check in on each other. We collaborate and cooperate because we know we can make a difference together. We are better and stronger together.
My Joy
We treat everyone with respect and empathy because we want our workplace to be a place of joy. We support each other's passions and strengths, and help bring out the best in other. We find moments of joy by being part of a team that works together.
Benefits
Grow professionally
Unlock the opportunity to thrive in a dynamic healthcare environment, where your professional growth and development are not just encouraged but prioritised.
Private Health Insurance
Benefit from discounted Corporate Health Insurance packages with exclusive offers for Myhealth staff and doctors. 
Discounted gym membership
Stay active and energised with discounted gym membership partnerships, designed to help you maintain a healthy work-life balance while saving on fitness expenses.
Join us to experience the difference
As Australia's fastest growing medical centre group, we are always looking for passionate, like-minded people to grow with us.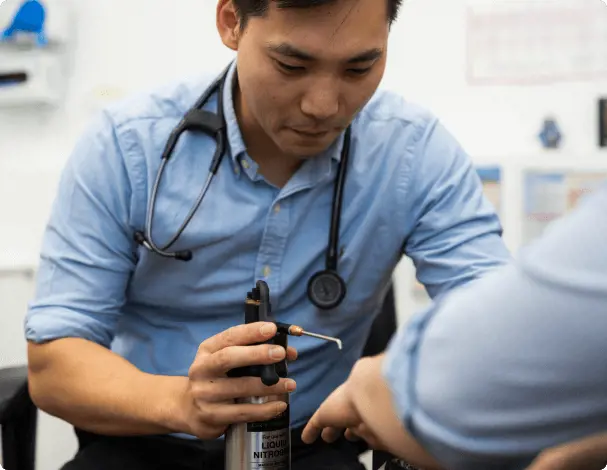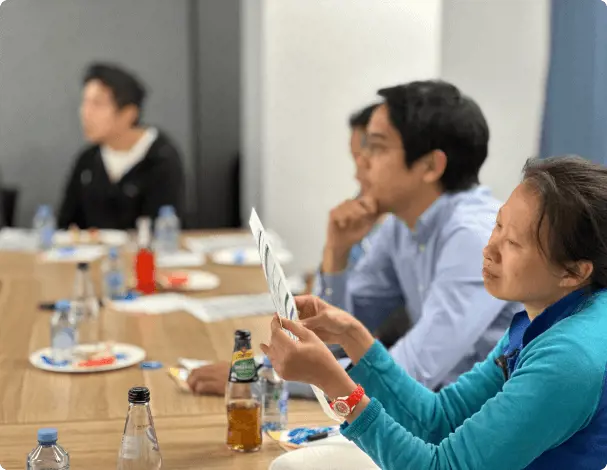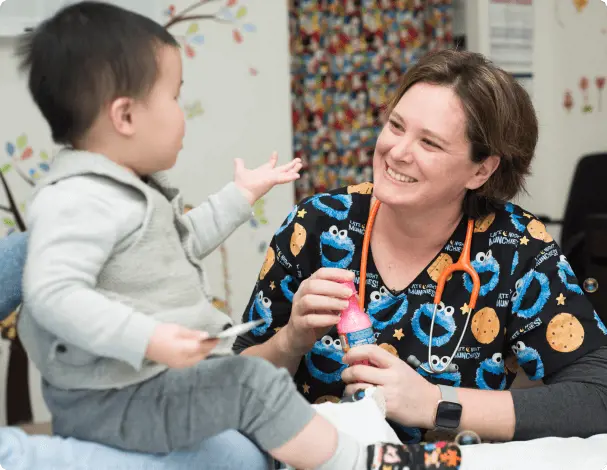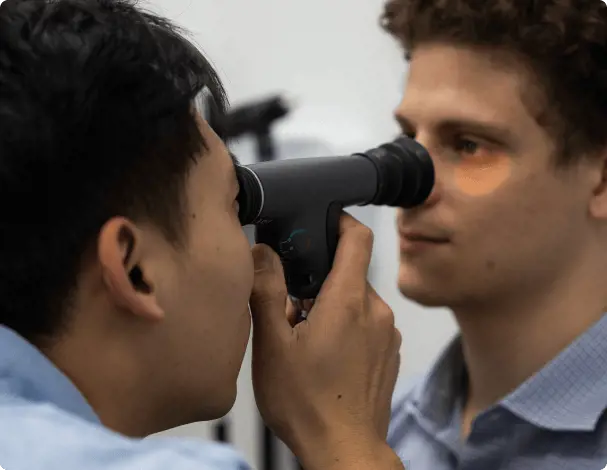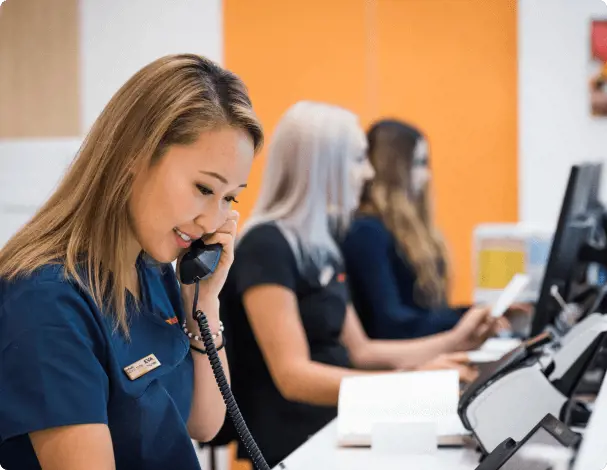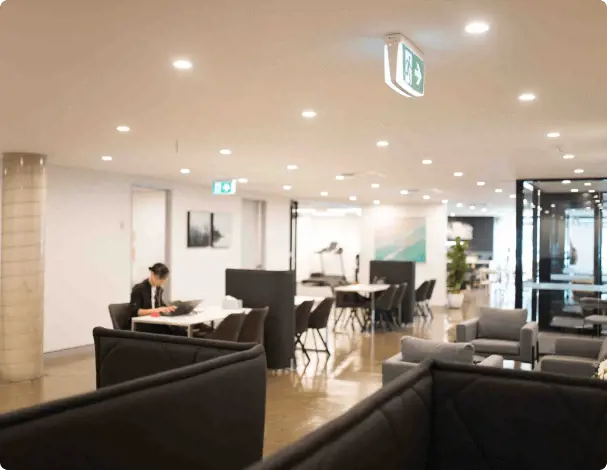 FAQs
Everything you need to know about Myhealth Careers and Opportunities
How can I join Myhealth as a healthcare professional?
Myhealth are always looking for passionate, caring, and committed individuals to join our team. If you want to be part of the fastest-growing Medical Centre network in Australia, please register your interest or reach out via one of our online forms. Whether it's a GP Job or another medical job – one of our Myhealth Career team members will be happy to help.
What sets Myhealth apart from other medical centres in Australia?
Myhealth is one of the largest and fastest-growing medical centre operators in Australia, with its doctors serving over three million patients annually. We are founded and led by General Practitioners, ensuring a strong doctor-centric approach. Our team is committed, dedicated and driven to provide the best care to all our patients constantly.
What can I expect when working at a Myhealth Medical Centre?
At Myhealth, you can expect a supportive working environment where you can focus on providing excellent patient care. Our medical centres are equipped with state-of-the-art technology, and we value highly qualified staff, including doctors, nurses, administrators, and specialists.
What career development opportunities does Myhealth offer?
Myhealth offers career growth opportunities, including the possibility of becoming a GP owner of your own practice. We provide access to departments dedicated to IT, Marketing, HR, Recruitment, and Payroll. We also have a Registrar Training Program for those in the early stages of their career that want to progress with support.
How does Myhealth prioritise patient care and staff satisfaction?
Myhealth prioritises patient care and staff satisfaction by providing inclusive facilities and fostering a positive working environment that is solution focused. We believe that content and satisfied staff lead to better patient care. A private GP job with Myhealth will involve working in an environment where there is ongoing investment in the future of healthcare via our doctors. Myhealth value growth and development and understand that these factors are beneficial to both doctors and patients.
What locations are available for General Practitioner jobs at Myhealth?
Myhealth offers General Practitioner job opportunities in New South Wales, Queensland, and Victoria. Our medical centres are strategically located in prime metro areas, providing ease of access to all of our locations. We offer a wide range of medical jobs in Australia.
What is Myhealth's approach to preventive healthcare?
Myhealth emphasises health and preventive management, aiming to educate and empower patients to take control of their well-being proactively. We offer a wide range of allied services that complement our practices and vary depending on the location.
How can I find more details about General Practitioner job opportunities at Myhealth?
For more information about General Practitioner jobs at Myhealth and our wide range of  job opportunities with us, please view our opportunities on our page. We have a variety of clinic locations and positions to choose from to suit your preference.
How do I get started with Myhealth ?
The best way to get started in a position with Myhealth is to fill in our online form. You will then be contacted by one of our career team members to discuss the opportunity of interest and progress your enquiry.
Get in touch